Increase efficiency and improve  gender equality in value chains
The Problem
Both men and women play a vital role in agricultural value chains. However, the contribution of women farmers often remains invisible. Women also own less land and other productive assets. This results in addressing the needs of men only: they get trained, they get the income from the produce, they are members of producer organisations, and they become board members. For producers and other chain actors and supporters, this can lead to inefficient chains. In consequence, business opportunities are missed and profits are lower and/or unequally distributed. Moreover, existing gender inequalities will be perpetuated. In short, inefficiency and gender inequality continue to go hand in hand.
Does this sound familiar to you? You want to change, but you do not know how?
Do you want to improve efficiency and at the same time improve gender equality in your chain?
Do you want to know how to actively engage women in decision making at various levels?
Would you like to  how to design a gender smart programme ?
Do you want to include more  women farmers in  your training programmes?
You want to involve young women and men in your value chain? 
You find it difficult  to measure change in gender relations at househ0ld level?
You want to know how to scale up gender in your  programme?
There are tested approaches and methodologies to develop your gender strategy, to mainstream gender at origin, and at scale, to measure change and to have gender meaningfully included  in your  standards.  It is my mission to help you with this.
GALSatScale
I use the Gender Action Learning for Sustainability at Scale (GALSatScale) approach, which was developed together with  Linda Mayoux. GALSatScale  is a community-led empowerment methodology aiming at 'constructive economic, social and political transformation' in gender relations. 
GALS aims to provide a way of mainstreaming gender and generational empowerment as a sustainable longer term business investment in supply chain expansion and  strengthening. Sustainability is planned and monitored from the beginning, with short-term targets and activities as well as the longer term vision. The methodology focuses specifically on developing new visions for relationships between women and men as equal human beings, and implementing changes in gender inequalities in resources and power.
I believe in gender equity. Gender equity is the basis of individual, household, community and organizational development. It makes that you can achieve anything you want in life.
I  assist you in:
developing your own vision on gender in your value chain
analysing the gender aspects
actively engaging both women and men in decision making at intra-household, producer and community levels
designing and implementing  your own gender strategy
designing and implementing your own youth programme
ensuring that women are an integral part of the Good Agricultural Practices and business  training you offer
measuring change in gender relations in farming households
scaling up gender in your extension programme to farmers
integrating gender in your sustainability standard
A unique blend of coffee, gender and youth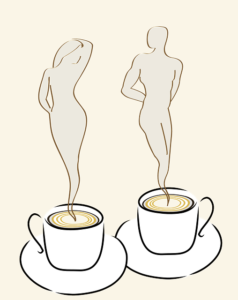 Catherine van der Wees developed the Gender Action Learning Systems (GALS) methodology with the private sector in the coffee industry in different parts of the world, GALSatScale. She therefore developed a unique  blend of  coffee, gender and youth.
LEARN MORE ABOUT GALSatScale
Look at the introductory video on GALS:Introduction Gender Action Learning System
Offer Gender and Youth
Do you want to increase the efficiency and effectiveness of your service provision to farmers? Do you want to make your producer programme gender smart, so both women and men can benefit? I offer short presentations to workshops to design your own gender programme. Read more  Offer Gender
Do you want to work with young men and women or include young women and men in your services to farmers? Read more Offer Youth
Testimonials
 Sue Garnett Sustainability Manager ECOM Agroindustrial Co. Ltd. http://www.ecomtrading.com/: about working with Catherine in projects in Tanzania, Kenya, Uganda and Indonesia:
" I cannot think of a better partner to help us with writing and implementing our project proposals in your area of expertise, ie Gender and Youth"
Read more Testimonials
Documents
Here you find toolkits, books and articles on gender mainstreaming and youth inclusion, that Catherine van der Wees has been involved in.  Go to documents.  A sample below:
You want to learn more about different approaches and tools to include women and youth in the coffee value chain? Download the Coffee Toolkit (English)
What are the lessons learnt from case studies to include youth in the coffee sector? Here five case studies and general lessons that can be distilled from them.  Download A future in coffee: Growing a new generation of coffee professionals
About Catherine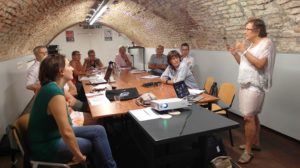 I am Catherine van der Wees, a development sociologist, with more than 30 years experience in gender issues in value chains. I struggled with the implementation of gender in programmes while working for ILO in the Eighties. I found out that working with women alone does not yield sustainable solutions. In 2013 I started working with Linda Mayoux, who developed the GALSatScale methodology. I designed and implemented various programmes with coffee traders, roasters, NGOs and international donors in East Africa and Indonesia. I love the changes in the lives of women and men, which start immediately during and after the training. The farmers scale up the methodology themselves using their peer networks. I facilitated the training of GALS experts in these countries and this way became part of a global GALS network. Read more about Catherine's experience
Blogs
I like to share my knowledge, experience and ideas with you.
I provide regular tips on how to make your programme gender smart.
Receive information about new developments by subscribing to my regular blogs.
If you want to read existing blogs, go to blogs.
Next step: Strategy session
My advice for the next step: have a strategy session with me, in which you get a new perspective about the problem and see whether the approach I use is something for you.
The strategy session is free and does not commit you to anything.
Register for a strategy session